FIRST-EVER WWE HALLMARK KEEPSAKE ORNAMENT BEING RELEASED NEXT MONTH
By
Mike Johnson
on 2022-09-21 08:45:00
Hallmark has announced they will be releasing an official Undertaker Christmas ornament this October, the first-ever official WWE Hallmark Keepstake ornament: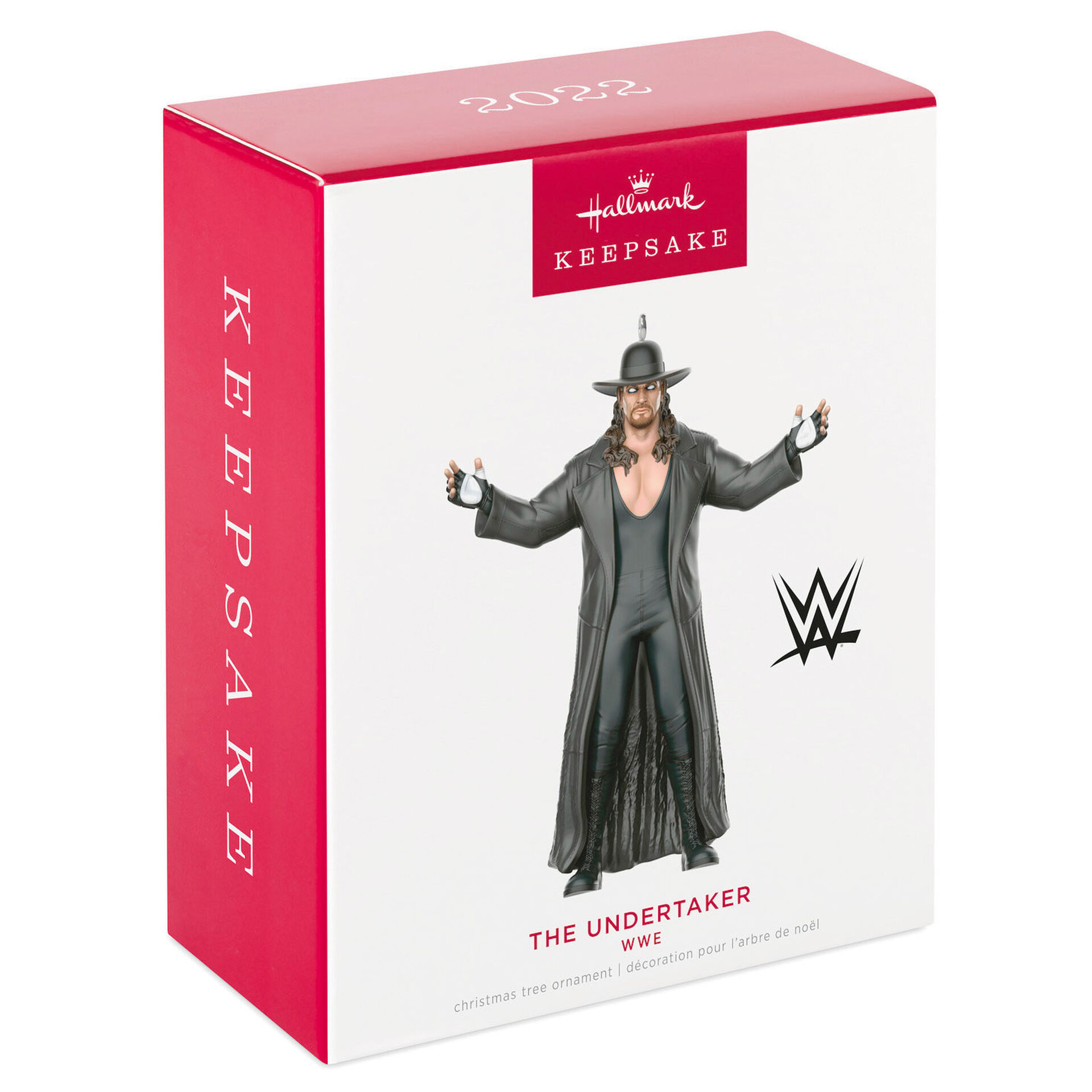 Promotional material for the ornament notes:
Among the greatest professional wrestlers of all time, Undertaker served as the WWE's resident 'grim reaper of justice' for 30 years. With his seemingly supernatural powers, "The Deadman" racked up countless titles and accomplishments. This Christmas tree ornament features the legendary superstar in his signature black trench coat and Western hat with arms outstretched in an ominous pose.
Outside of their Keepsake series Hallmark will also be releasing a Rock ornament and a blindbox WWE mystery ornament series where fans could end up with plus ornaments of the WWE title belt, Steve Austin, The Rock, John Cena, The Undertaker, Roman Reigns or Rey Mysterio.
If you enjoy PWInsider.com you can check out the AD-FREE PWInsider Elite section, which features exclusive audio updates, news, our critically acclaimed podcasts, interviews and more by clicking here!